(Hitchcock voice) Good evening, how kind of you to join me. Today is a great day for Hitchcock fans in Houston, especially those who are psycho for Psycho. The 1960 film is playing tonight at Jones Hall with a live score performed by the Houston Symphony Orchestra. I'm super excited to hear Bernard Herrmann's iconic score live in all its glory with the movie playing on the big screen. Francesco Lecce-Chong will conduct.
Today also marks the opening of 78/52, Alexandre O. Philippe's fascinating documentary that focuses on Psycho's famous shower scene. It's playing every day this week at the Alamo Drafthouse and I encourage you to check it out. My review.
Over the years, I've accumulated a variety of alternative movie posters for different Hitchcock flicks. Hitch made a lot of great movies and it's hard to find stellar artwork for some of the deeper cuts, but when it comes to the more popular films like Psycho, Vertigo, and The Birds, there is no shortage of posters to choose from. Classic movies like these lend themselves well to artistic interpretation and it's interesting to see how different artists tackle the same property.
These 8 Psycho posters show that there's more than one way to skin a cat (especially if it's blonde):
Daniel Danger. 2012. Variant Edition of 220. Screen print.
---
Kevin Tong. 2013. Edition of 350. Screen print.
---
Laurent Durieux. 2014. Variant Edition of 145. Screen print.
---
Gary Pullin. 2012. Edition of 20. Screen print.
---
Billy Perkins. 2012. Edition of 125. Screen print.
---
WBYK. 2012. Edition of 125. Screen print.
---
Joey Spiotto. 2012. Edition of 30.
---
Delicious Design League. 2012. Edition of 147. Screen print.
Yes, yes we do. Whether you're going to the symphony to watch Psycho, checking out 78/52, or staying home and dressing up like your mother, have a fantastic weekend!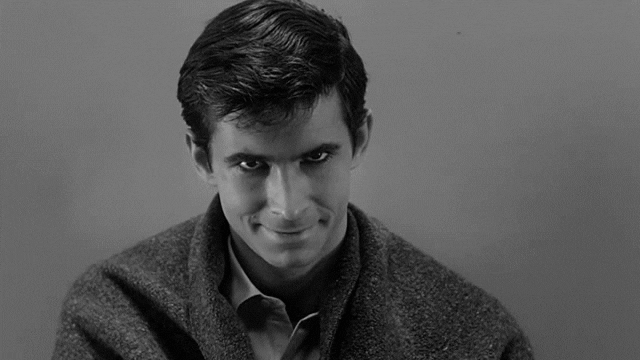 ---
---
Follow me on twitter: @saltywinters
Check out the Critics Circle on Radio Brave, the Houston Film Critics Society's weekly program.
---
---
For more info on comics, video games, movies and anything else nerd, check out Nerdlocker.com, a place for your inner nerd.
Also check us out on:
Nerdlocker Shop: http://www.nerdlocker.com/store
YouTube: http://www.youtube.com/nerdlocker
Facebook: http://www.facebook.com/nerdlocker
Twitter: http://www.twitter.com/nerdlocker
Email us at: info@nerdlocker.com